Welcome all those
who dare to
dream big
Calling all superheroes to
transform Fintech in India
Take your seat on the rocket ship!
Let's transform the credit culture in India together.
Our 5 steps recruitment process
Fatak Perks
At FatakPay, we understand the needs of our team and
endeavour to contribute to their holistic development.
What working at
FatakPay means
Hear from FatakPay's employees
Don't see a role that fits?
We'd love to hear from you! We're
looking for innovators and
thinkers
who question everything and
believe in making an impact.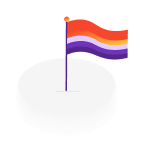 We are an equal opportunity employer
and values diversity.
Gender, race, sexual orientation and
religion is never a bar for us
while accepting applications.